Winnebago Rodeo Co KIDS
Size
Small
Medium
Large
XL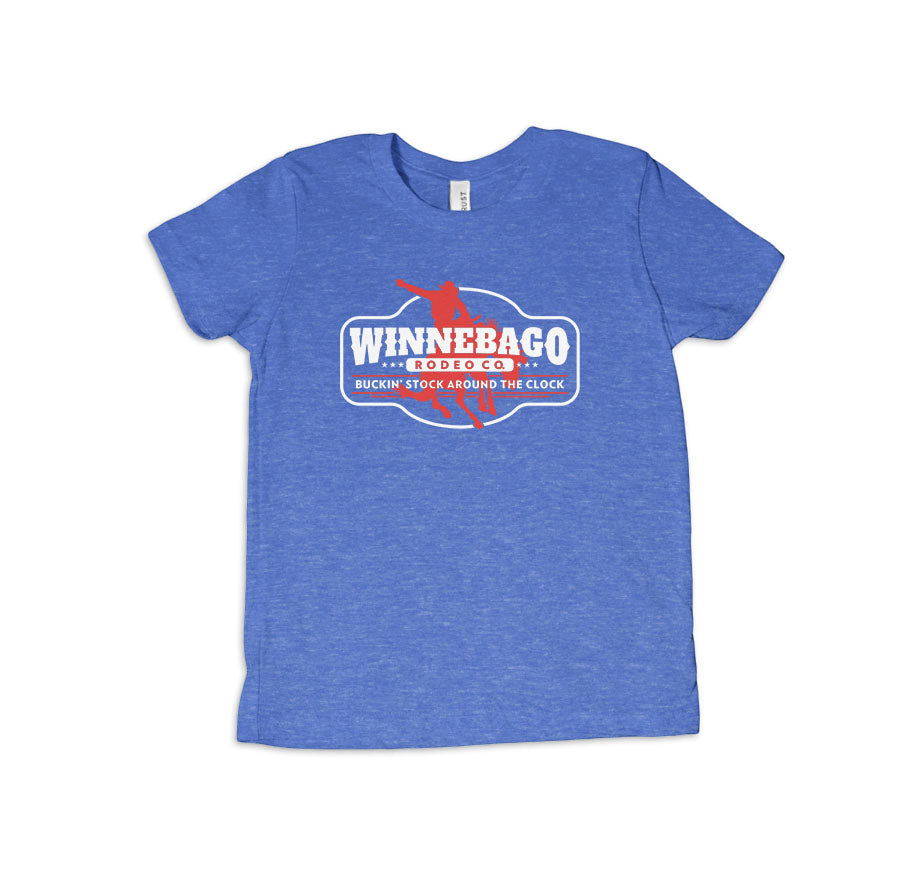 S- 6/8
M- 10/12
L- 14/16
XL- 18/20
kids t-shirt
sizes run very small. Birthday boy wore it to school anyways but its a little snug. will reorder. Everything else was great! Thank you.
We have always been pleased with the merchandise we order from you all.
Thanks so much.
Would like to see more hat and sweatshirts for kids.
We literally have almost everything for a child. Even bought some things 2 times in different sizes as he is growing up.
Kid's Tees
My daughters are 6 and 11 and enjoy listening to your podcost with us and like watching your videos on instagram! Would love to see more options for kids tees! BUT I was excited to find one that would fit our 11 year olds style!