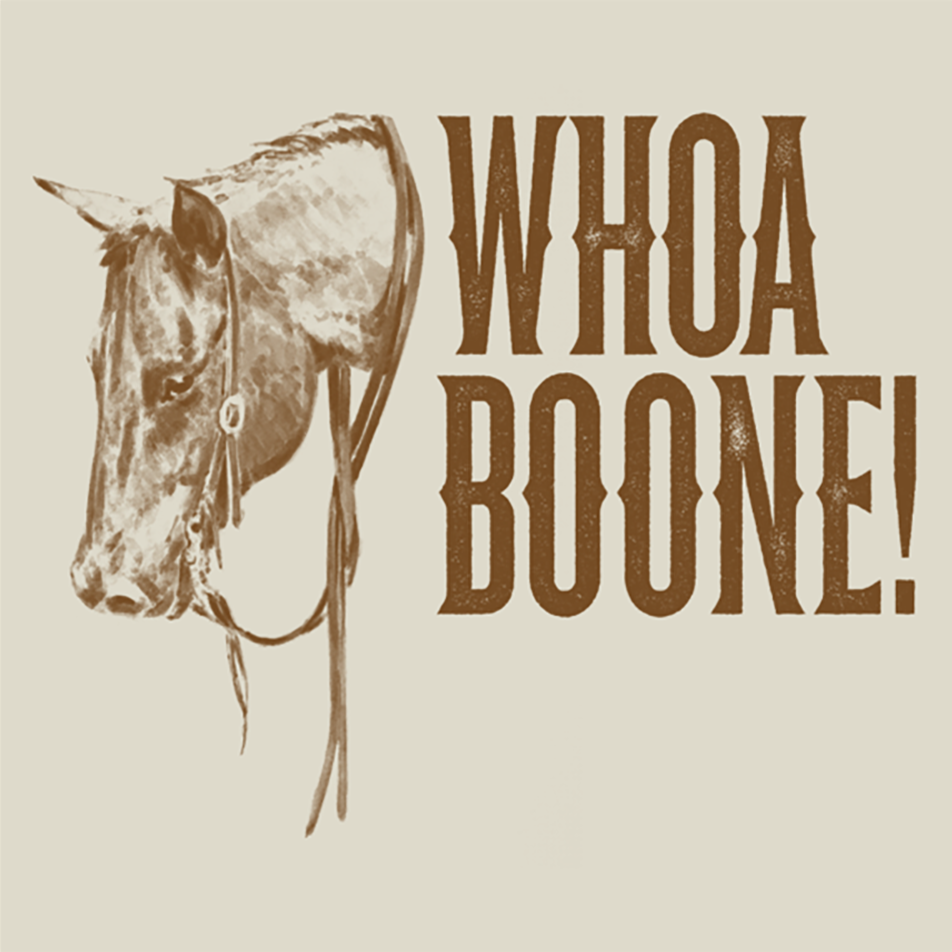 Mark up your ridin vest and your truck ol' son!
Dimensions - 3"L x 3"H
Whoa Boone review
Excellent decal put it on the front of my town rig. Stuck solid right away. Very visible and excellently articulates how I feel when driving on the highway up here in the Rocky mountains.
Decals
We made decals. Great way to let folks know how we as cowboys feel of our ranching life .