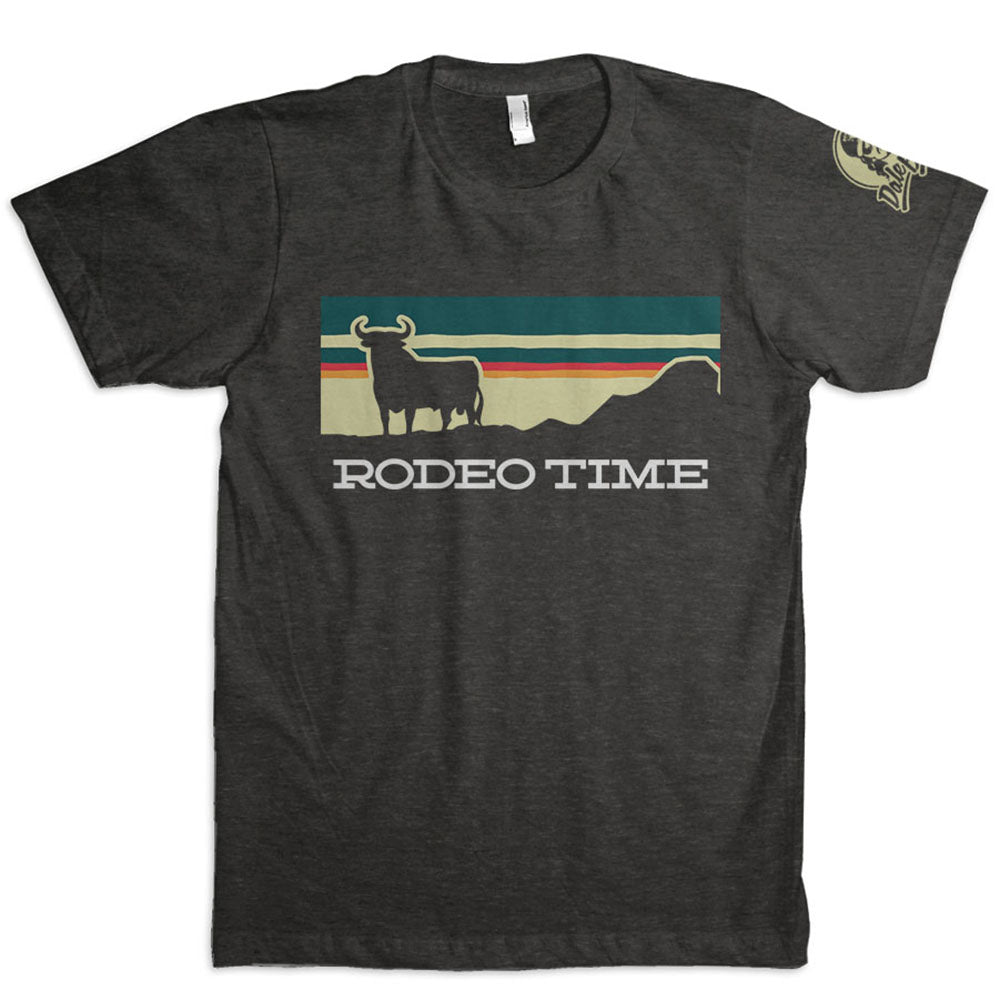 Eco- friendly ink on Tri-black
Tri-Blend [50% Polyester / 25% Cotton / 25% Rayon]
Short Sleeve Crew-Neck
Unisex size – women may prefer to order one size smaller
AWESOME OL' SON!!!!
LOVE LOVE LOVE my Sunset Rodeo Time T!
Haven't received the shirt I bought. I ordered it weeks ago. No way of tracking my order
A good lookin' t-shirt for a decent lookin' man
Look here, I know I'm punching way over my class when I met my wife. She's an absolute angel. If I'd had this shirt back then, well, it probably wouldn't have taken two years to settle down with this ol boy. Put it on, walk it around. It'll feel good, and you'll have a conversation starter for all you that are a bit hesitant to make small talk with the other fellers.