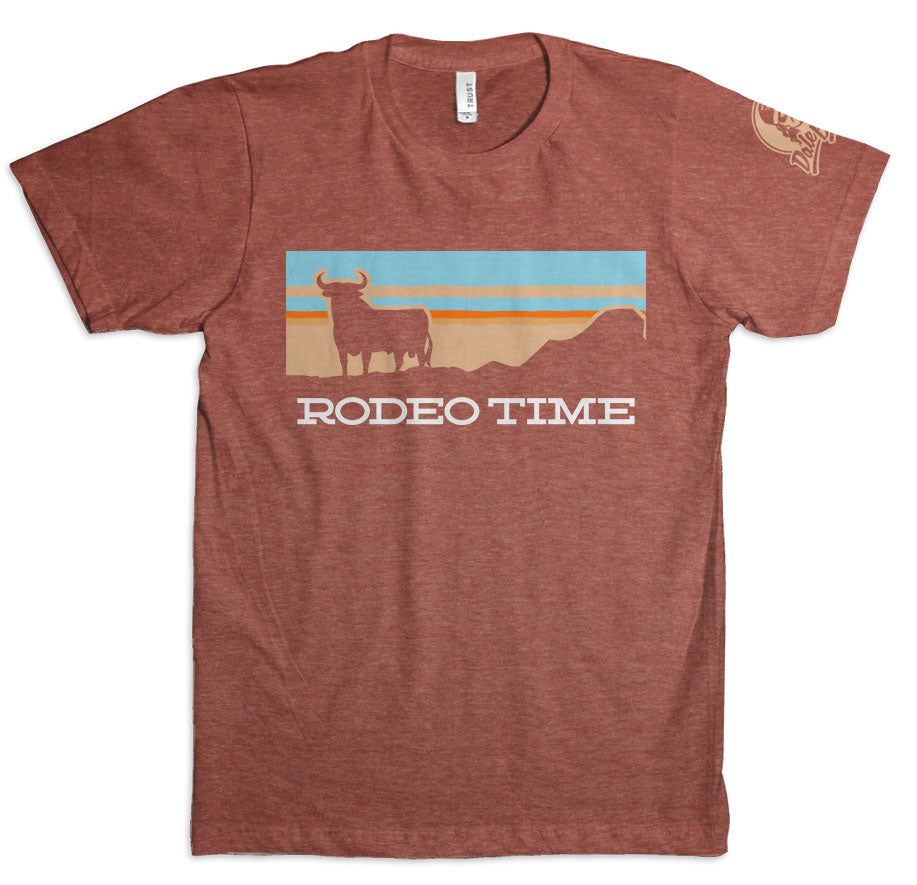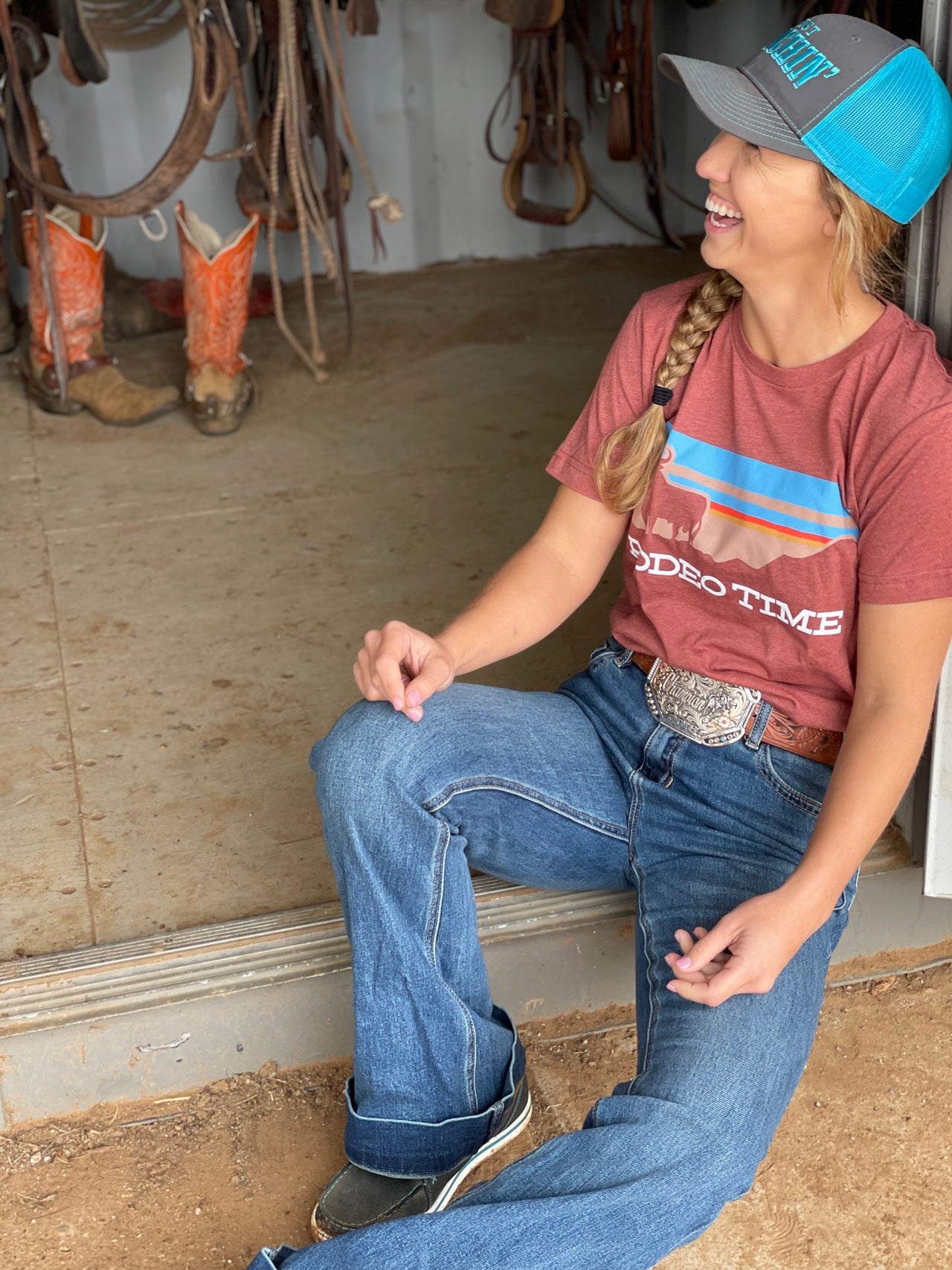 Everybody's favorite Rodeo Time shirt but in a cool new color way!
Favorite company and brand of shirts. I dont know about thread counts for T-shirts, but these are hands down the softest and most comfortable shirts ever. Hey y'all need to makes sheets with these shirts. Lol
Love my new shirt!
I love being able to wall around with my new Rodeo Time shirt on! My poor husband better be prepared for some extra spending on our account (we'll call it the wife tax), so I can go get a few more things! Haha
Awesome!
Ordered from the UK and really happy. Got a size XS and it fits perfectly. I'm a UK size 8-10. Love the colour and quality.