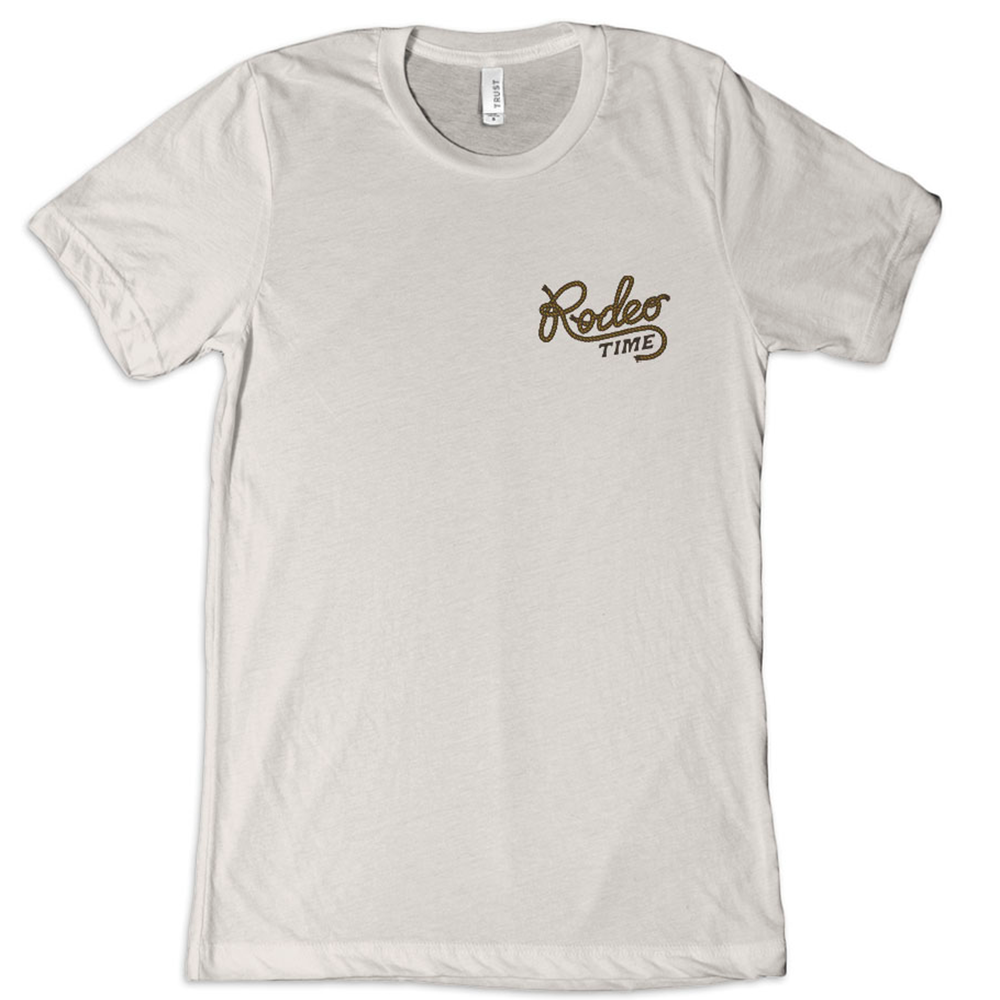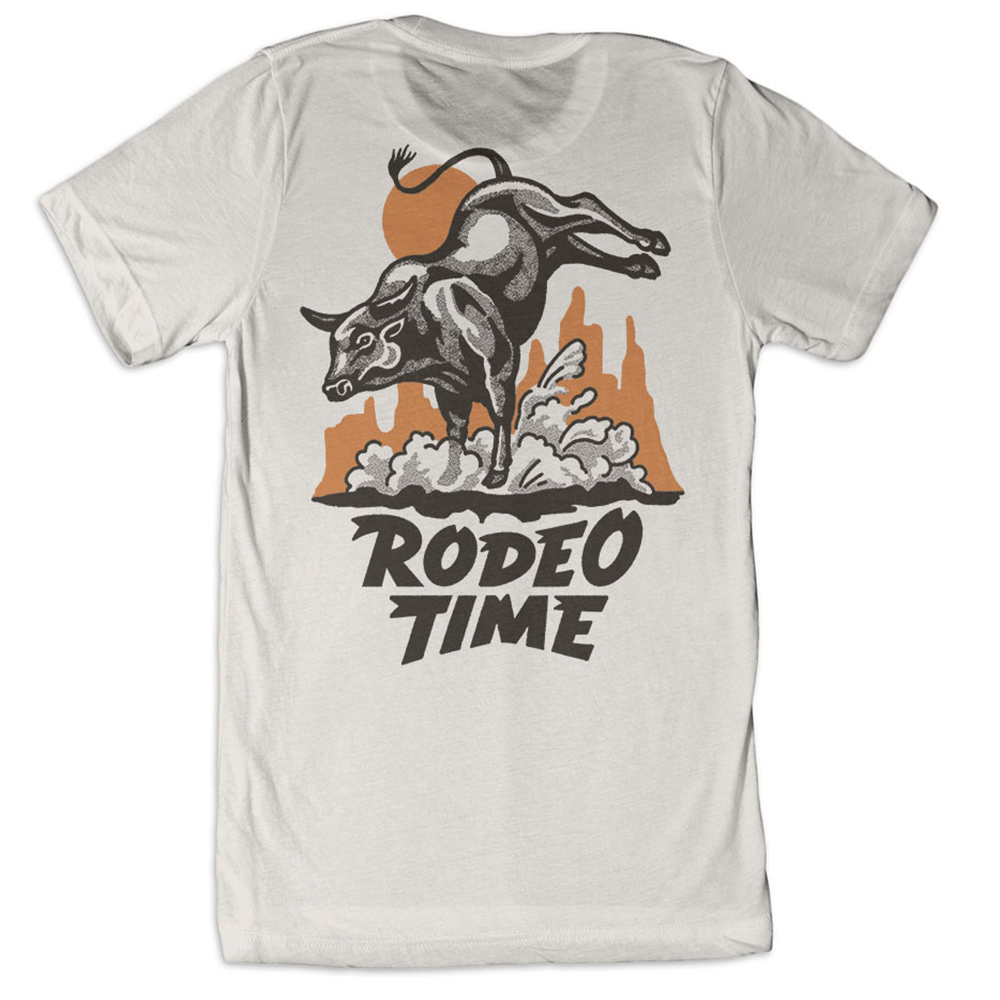 Bella Canvas - Cement - Triblend
Back Printed Rodeo Time Bull/Front Printed Rodeo Time in Corner
Rope Tee
Imbued with Dale's cowboy spirit, this shirt will 100% improve your roping skills. Don't even need a horse to catch a steer you could rope him with one hand while riding a four wheeler wearing your tenny runners. So long as you got your hat and this tee, you'll be a regular rank roper. Super comfortable, looks and fits great!
AWESOME SHIRT
Its fits very well and it looks amazing
Amazing Service and Quality
I expected absolutely nothing less from the greatest bull rider of all time, but in all seriousness, the shirt is amazing quality. Super breathable, fits perfectly to your body and the whole shirt plus the print on the shirt are quality materials that don't feel cheap. Overall just absolutely stellar.
T-shirts and Hoidie
They were alittle over priced, which doesn't matter to my grand daughter, she picked a t-shirt and hoodie on the bogo day and with the shipping it was $72.00. The shipping was over twelve dollars.