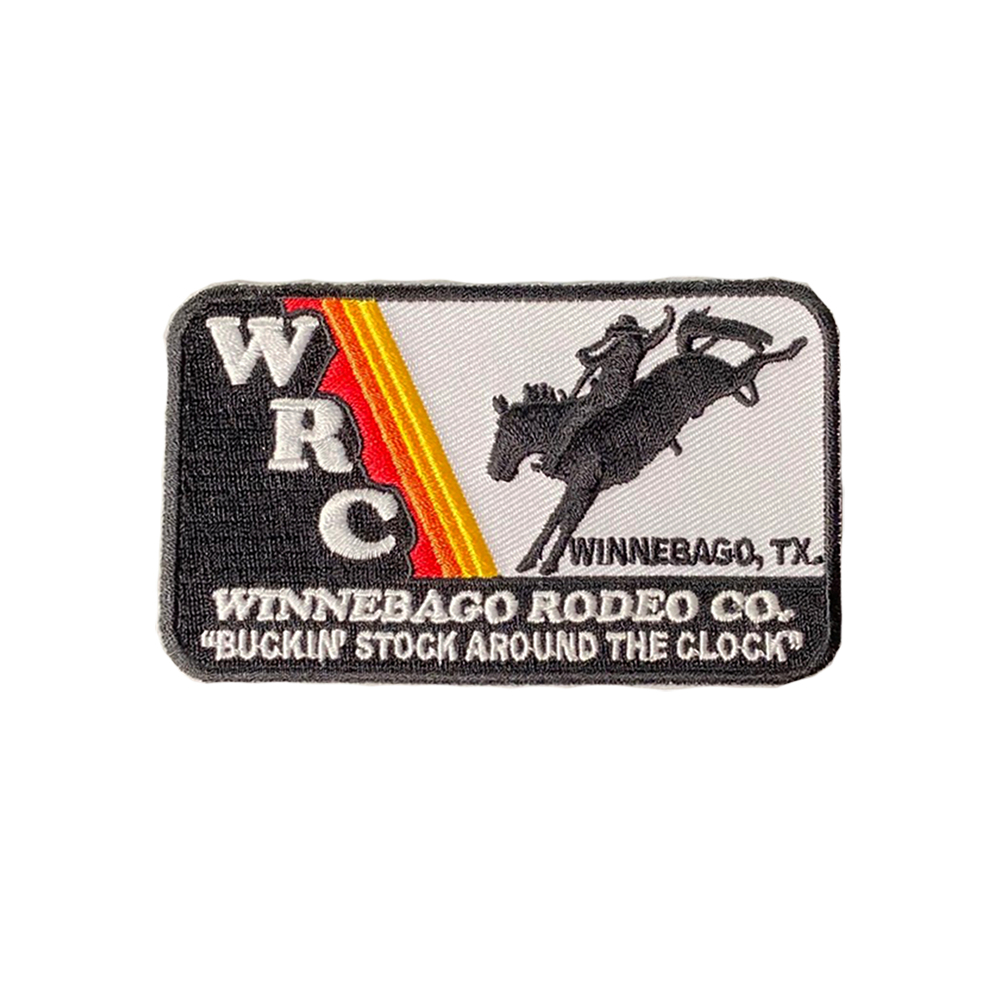 WRC Patch
Dimensions - 4"L x 2 1/2"H
Super cool patches, stick as well.
WRC patch
Zoooweee momma!
This patch looks mighty fine, and stays on under stress! If your looking for a patch to attract the ladies, you've came to the right place cause I promise if you snag one a these O'l Son, your bouta be the hottest cowboy in the corral! this adhesive patch will stay on with a slap, and you might even be able to convince some people you can sew (you can't). (Everybody loves a man what can sew good)
Anyways, awesome patch, great company, for stellar cowboys.
-Truman Sutherland