JB/DB Black & White Decal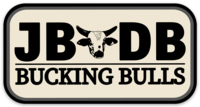 yesss
its badass! love it can't decide what to put it on
Decals
Really enjoy your videos man!! Y'all need to do more videos with the dragon slayer! 💯🔥🔥🤠 I got two of them decals on my 18 wheeler they going nationwide 💯 going to get it on down the road your the best man!
Great deal here
Very attractive logo and sticker here.,sweet deal.,chute yea!!!
Success
Christmas gift that hit the point!