JB/DB Black & White Decal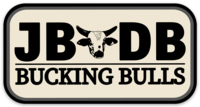 Gotta get more…..
Front and center display!!!
yesss
its badass! love it can't decide what to put it on
Decals
Really enjoy your videos man!! Y'all need to do more videos with the dragon slayer! 💯🔥🔥🤠 I got two of them decals on my 18 wheeler they going nationwide 💯 going to get it on down the road your the best man!