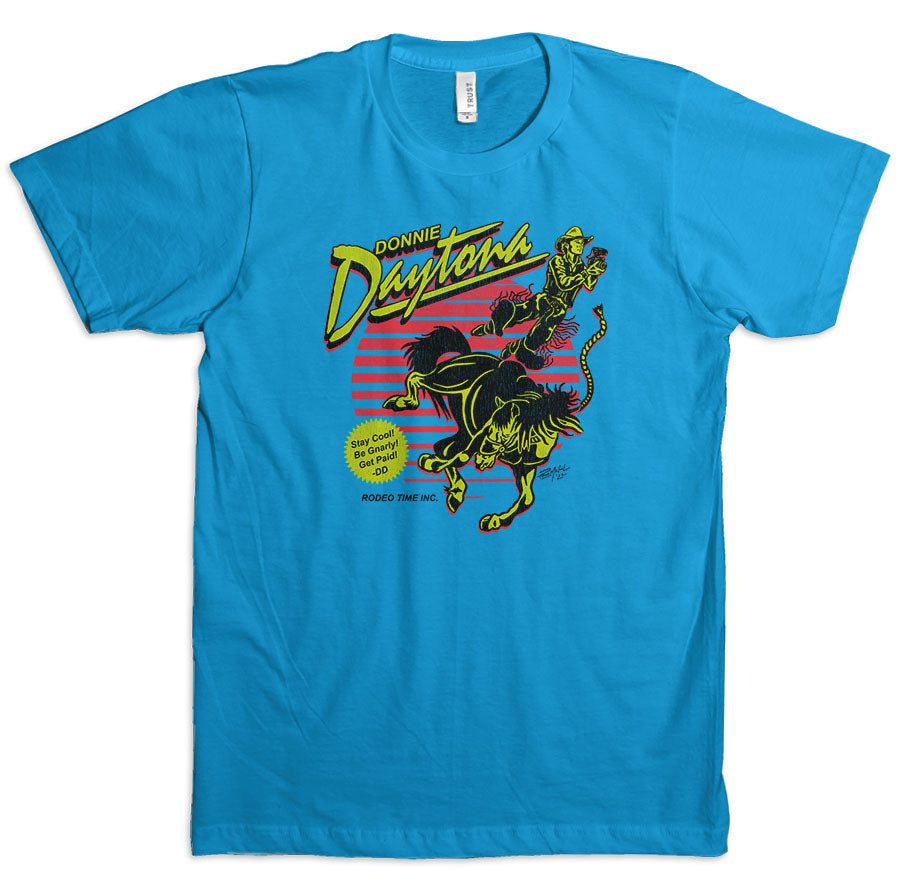 Stay cool, be gnarly, get paid.
- Donnie Daytona 
Great t-shirts
Great t-shirts. My daughter and all her friends wear them to school. I even jumped on board and own a few. Good quality materials with great prints.
Incredible
Good quality. Love it. I'm the biggest DD fan in the world!!
Bogo Black Friday
I received my shipment fast. I did the BOGO on the shirt but unfortunately my free shirt was one that my daughter already owns. I knew this was a possibility but since she only owned 1 t-shirt I thought the chances would be slim we would get the same shirt… but I was wrong🤣 It would be nice if there are future sales like this one to have a selection of free items to choose from so people aren't getting duplicates.