Signed Dale Brisby Calf Draggin Poster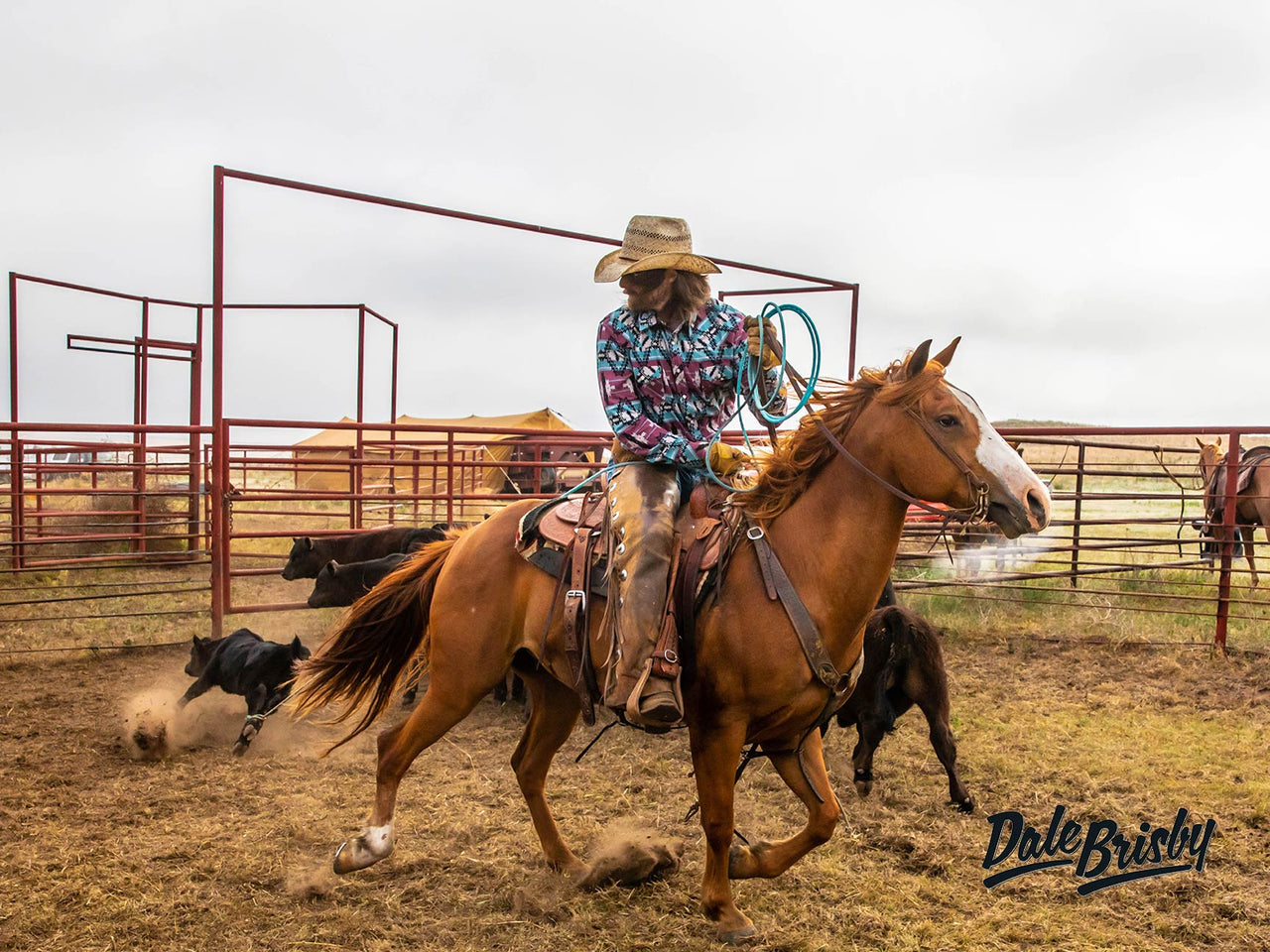 I know you've always wanted to see ol' DB, on a horse up on your bedroom wall. Admit it... you need more decor anyway. Get you a Dale Brisby 18x24 poster. 
****Shipping time subject to Dale's availability****
Calf Draggin Poster
Better and bigger than I expected😏 Very nice quality poster, thick material and colors are poppin. Actually sighned by the man himself. Arrived pretty quickly considering I'm from Canada.
Never got what i ordered
I ordered this about three weeks ago and never received what i ordered. waist of time and money