Rodeo Time Summit Light Heather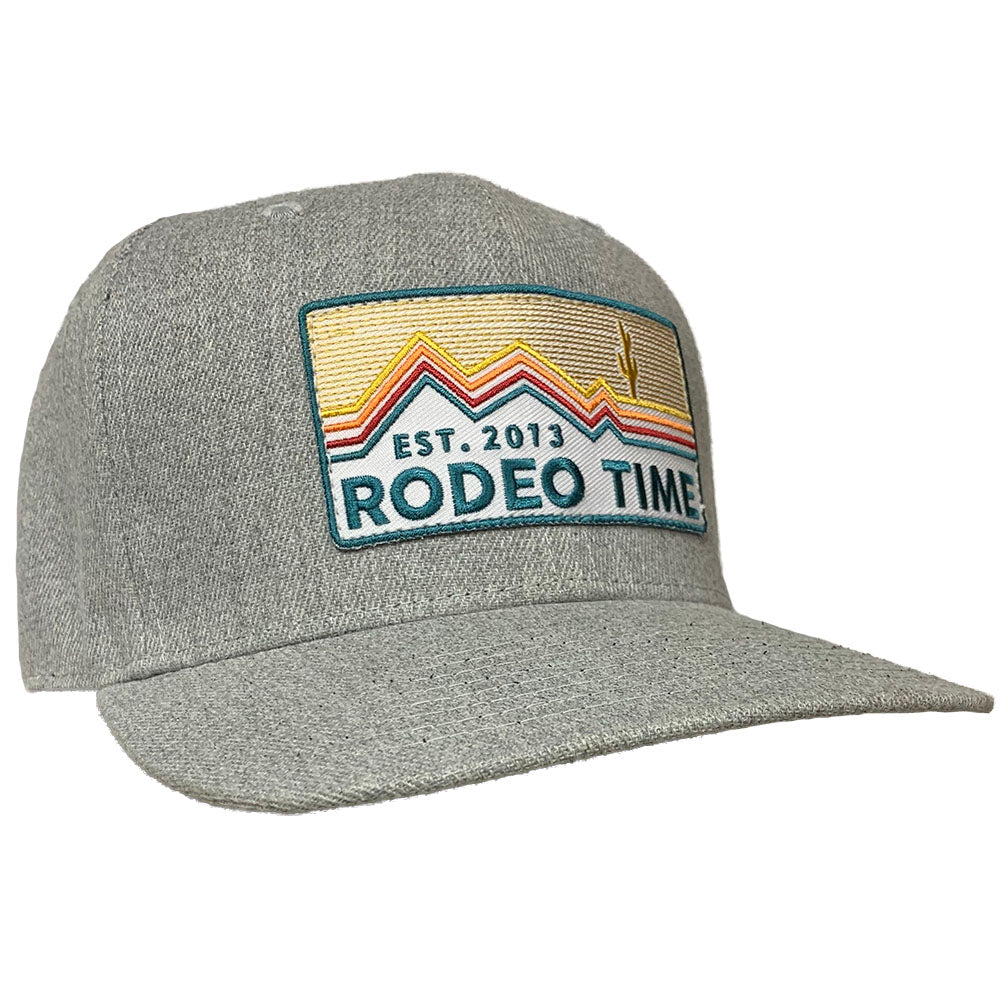 Your Connecticut Consultant Service. Fees waved.
Summit Light Heather. The name, it reminds me of the time I used the word, "meadow" while in Kansas. A bit poetic, I don't think I ever regained full respect from the cowboys I worked with. Looking at the great logo on it, I'd call it "Winnebago Sunrise". Very pleased that it fits my head. Two years ago the tan, solid back, "You Ain't No Cowboy" hat just barely fit at its largest size, but it's still my favorite, it always gets comments and I love talking about you. The solid back is a must here in the colder weather. By the way, during the summer the mesh back leaves a tan line right up the middle of my bald spot and my wife enjoys pointing it out on occasion. A design change? I just thought I'd mention it because it would never occur to a guy like Dale. The quality of the hat(s) is outstanding, very impressive. All the merch you gave us when I picked up the dirt bike is quality as well, the best tee shirts and when my granddaughter stops by wearing a Rodeo Time hat, it feels like you all are part of my family (Are they made in America?). The two mugs arrived safely, very well wrapped and protected. Hello to my friends in the warehouse, all of you, keep doing what you're doing! Thank you!