Sunset Navy Long Sleeve T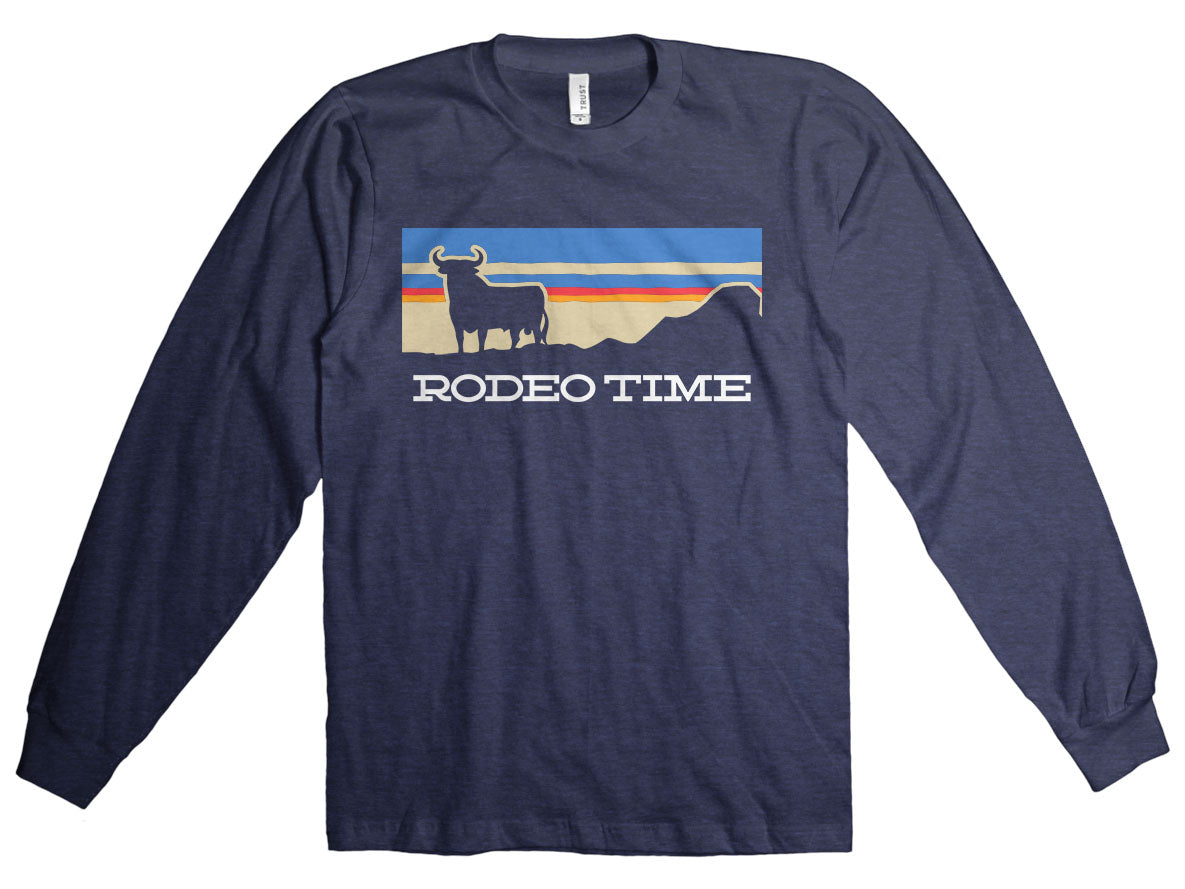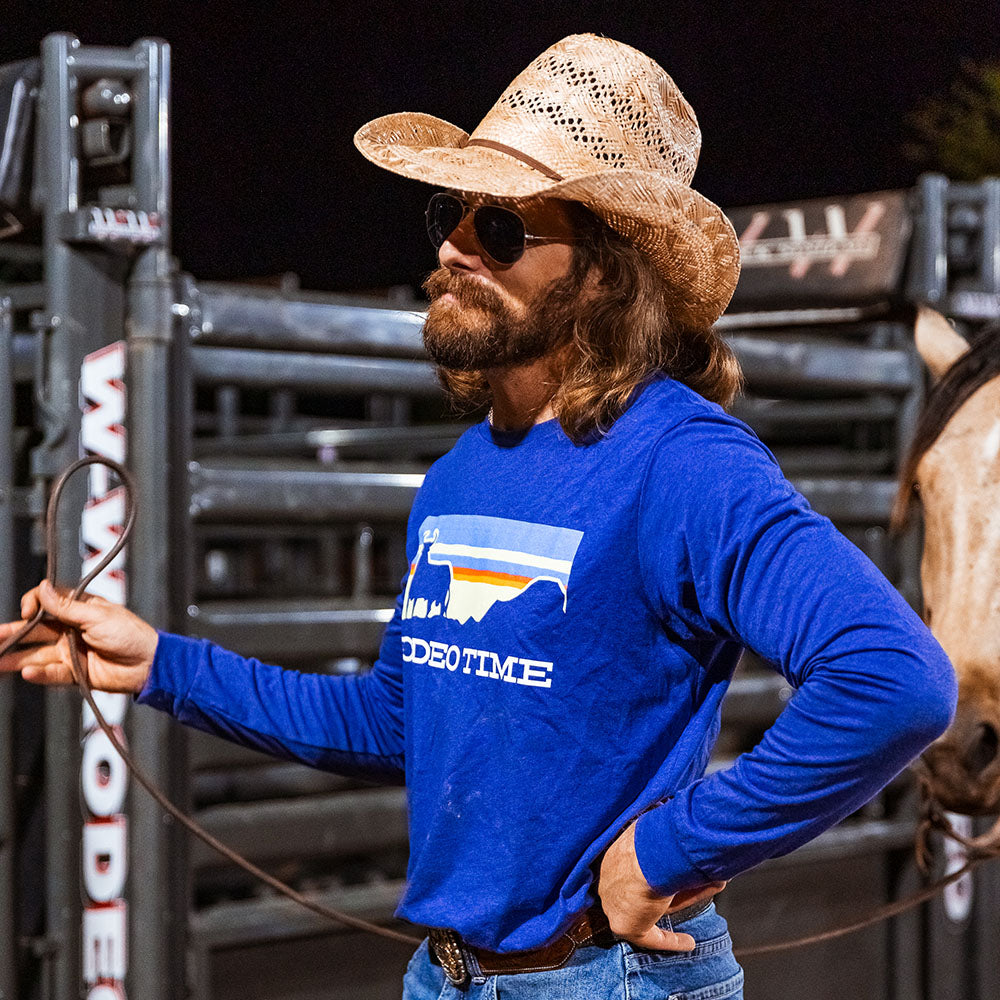 THE Rodeo Time is now in a long sleeve!
I love it!
Very comfortable. I love the color and the fit.
No Bull
You know that feeling when you wake up on your day off and drink that cup of coffee followed by a balanced breakfast of straight long cut lipper. You then walk right to the bathroom and have that solid morning BM. Then you get that clean wipe first try and the safety wipe is still clean. That's what it's like putting on this shirt. It's real nice.
Blue long sleeve Rodeo Time T
I bought the shirt in the bogo for my wife, she loves dale and didn't have anything so I got us matching JB shirts mostly for my own satisfaction. Then threw in the rodeo time shirt for her, she loves how soft they are and appreciates how they fit. I can't thank you guys enough for all y'all do, Dales podcasts get me through these long drives at work and she watches y'all's videos with our dog while i'm away. Thanks guys and Godspeed.