Sunset Navy Long Sleeve T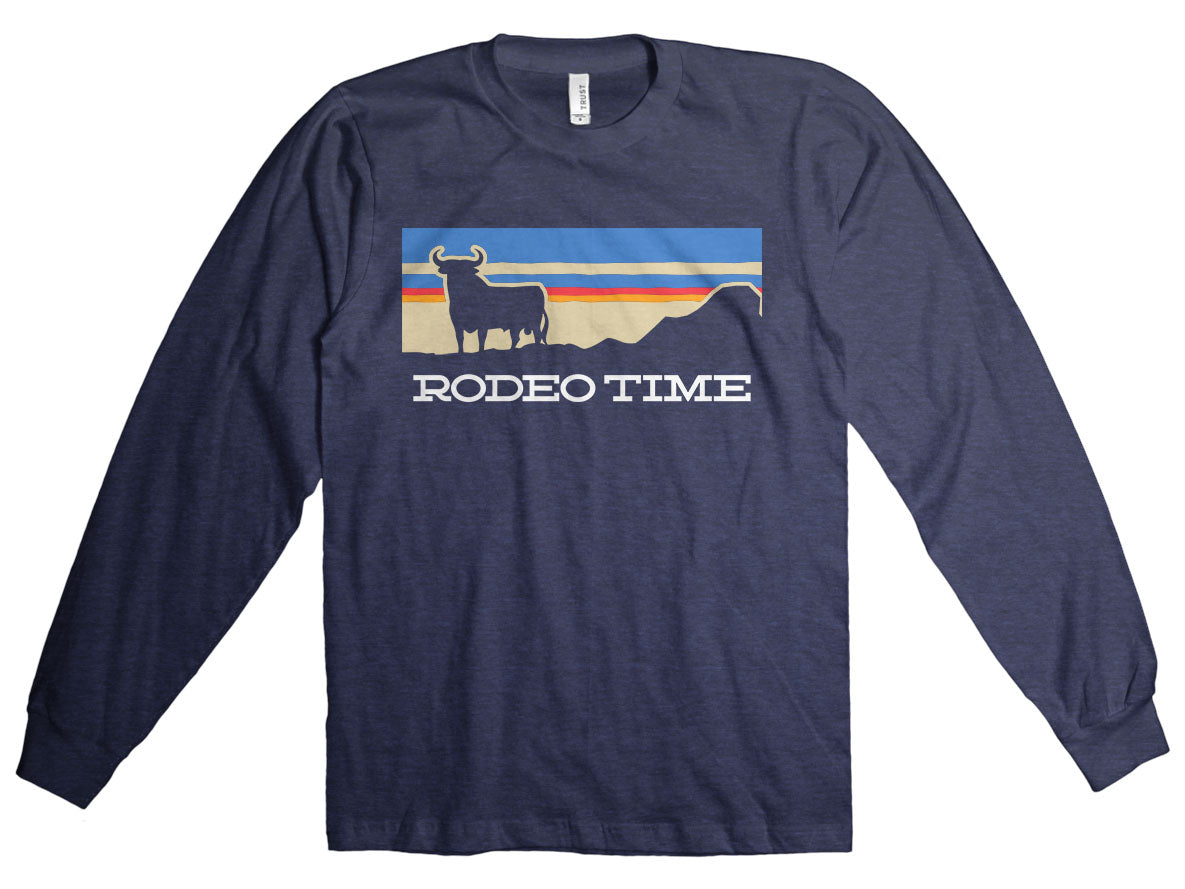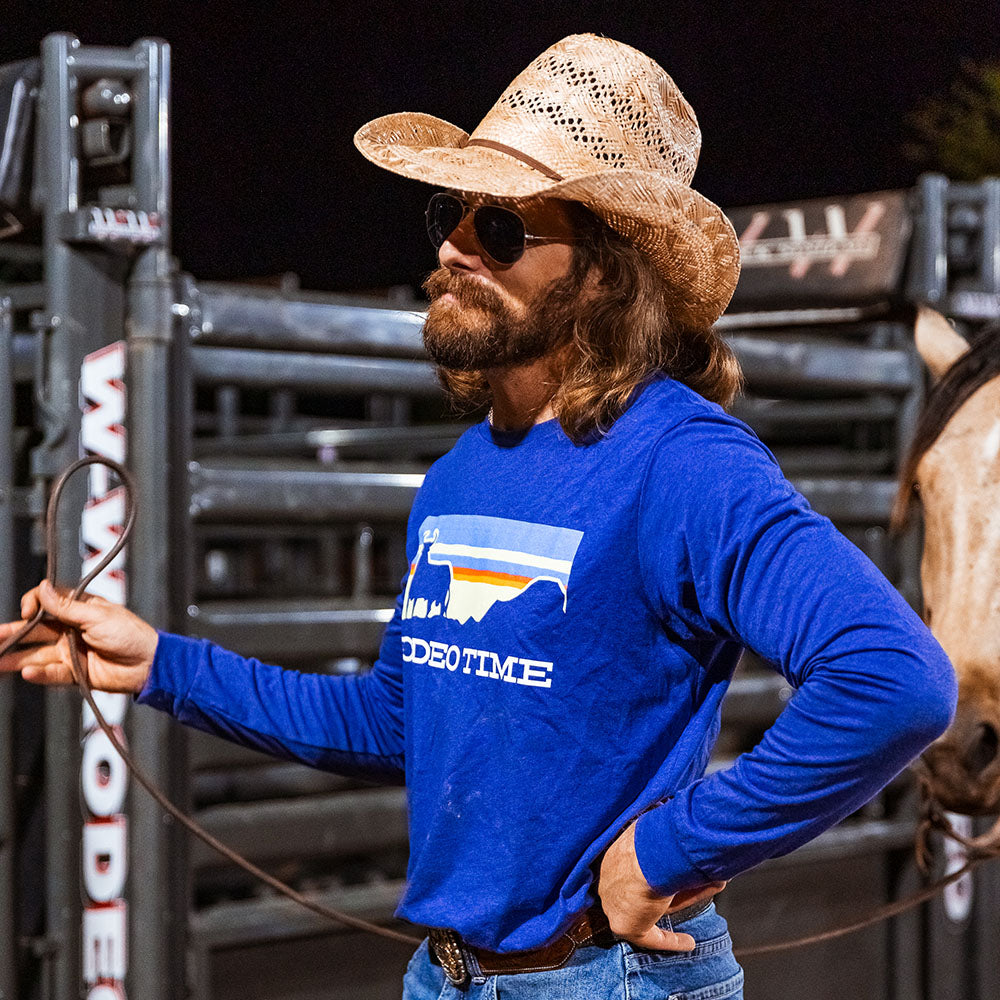 THE Rodeo Time is now in a long sleeve!
Now it isn't here
When it is arrived I will inform you! Best Sybille
I love it!
Very comfortable. I love the color and the fit.
No Bull
You know that feeling when you wake up on your day off and drink that cup of coffee followed by a balanced breakfast of straight long cut lipper. You then walk right to the bathroom and have that solid morning BM. Then you get that clean wipe first try and the safety wipe is still clean. That's what it's like putting on this shirt. It's real nice.